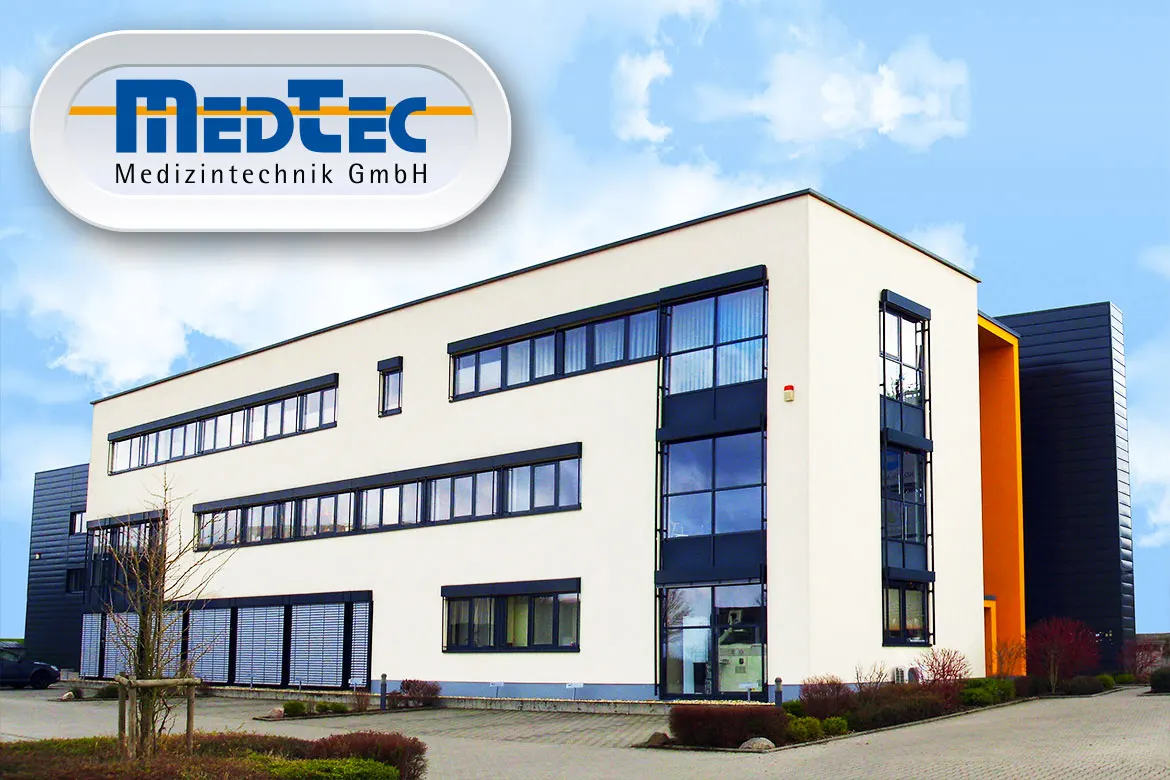 INNOVATIVE MEDICAL TECHNOLOGY – MADE IN GERMANY
We combine scientific evidence and technological expertise with medical innovation to address some of the biggest health challenges society is facing today.
The aim of the Wetzlar-based company is to sustainably improve people's health. With this in mind, we have been developing and marketing top-quality high-tech medical technology for over 20 years in the fields of human and veterinary medicine as well as aesthetic medicine.
Medical competence and engineering skills
Our employees daily face the complex challenges in medical technology and cooperate closely with university research institutions, specialist practices and physicians in the continuous development of MBST magnetic resonance technology. Our medical engineering combines therapeutic efficacy with optimal functionality, ergonomics and design. The result is a therapy system that is recognized by medical experts around the globe.
Developed in Germany, used worldwide
General practitioners, specialists, medical care centres and hospital chains rely on therapeutic magnetic resonance technology – not only in Germany and Europe, but worldwide. This makes MedTec Medizintechnik GmbH world market leader in the field of therapeutically used magnetic resonance technology.
TOP 100 Top innovator
Our innovative strength is made visible by more than 150 patents. With our developments, we set standards in innovation and high-tech. In 2018, MedTec Medizintechnik GmbH was awarded as one of the top 100 most innovative medium-sized companies in Germany for the third time. The repeated award stands for outstanding employees, uncompromising quality and convincing magnetic resonance products.
MBST as worldwide therapy standard
For two decades, the name MedTec has stood for technical progress, innovation and quality in medical technology. We will continue to do everything in our power to live up to this claim in the future. We are passionately pursuing the goal of establishing magnetic resonance therapy worldwide as one of the conservative standard therapies for the treatment of degenerative diseases and injuries of the musculoskeletal system and bone metabolism disorders.
Since 1998, MBST magnetic resonance therapy has been successfully used in medical practices, health centres, hospitals and clinics. During this time, more than 350,000 patients were treated in Germany alone.
Scientific data proves the effect
Efficacy and tolerability of MBST magnetic resonance technology in the treatment of many diseases and complaints of the musculoskeletal system are confirmed by meaningful data from numerous studies and specialist publications.
Globally recognized test seals and certificates
In order to guarantee the highest quality standards, our patented magnetic resonance technology is developed and produced exclusively in Germany. The certification according to DIN EN ISO 13485 by the accredited TÜV-SÜD certification body is an integral part of MedTec's quality management. Of course, MBST therapy devices also comply with the current European Union Directive 93/42/EEC.
Our vision
Maintaining or restoring health is one of our most important needs. MBST magnetic resonance technology is designed to stimulate human self-healing processes and support the regenerative potential that we all carry within us. For our patients, this means for example, that recovery and healing processes after surgery might be accelerated.
Without surgery, infusions, injections, drugs or painkillers and the associated risks, stress and side effects!
Our philosophy ∙ Our aim ... excellent medical technology
We combine traditional values such as reliability, sense of duty, consistency and diligence with an aspiration for progress, a recognition of potential and the development of revolutionary medical technologies.
Our aim is to develop excellent medical technology for patients and users. To reach this, we rely on qualified personnel with many years of experience. Equally important for us is the training and further education of new employees. Strict standards in manufacturing and production ensure reproducible quality. Compliance with these requirements is regularly inspected by TÜV SÜD Produkt Service GmbH.
Our goal is to further optimize MBST products and MBST services in the best interest of our customers and patients and to increase the therapeutic efficacy. Therefore, MBST technology is continuously being developed further. New MBST therapy devices are brought to market maturity and further indications extend the range of therapeutic applications.
Accompanying research projects focus on in vivo or clinical studies. This research work is the basis for the development of new areas of application.